Personalized Business Gifts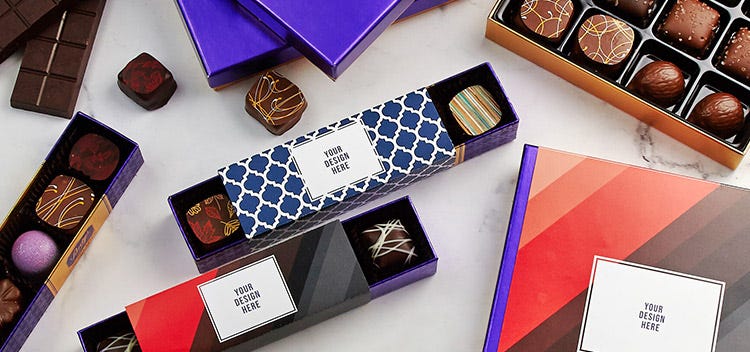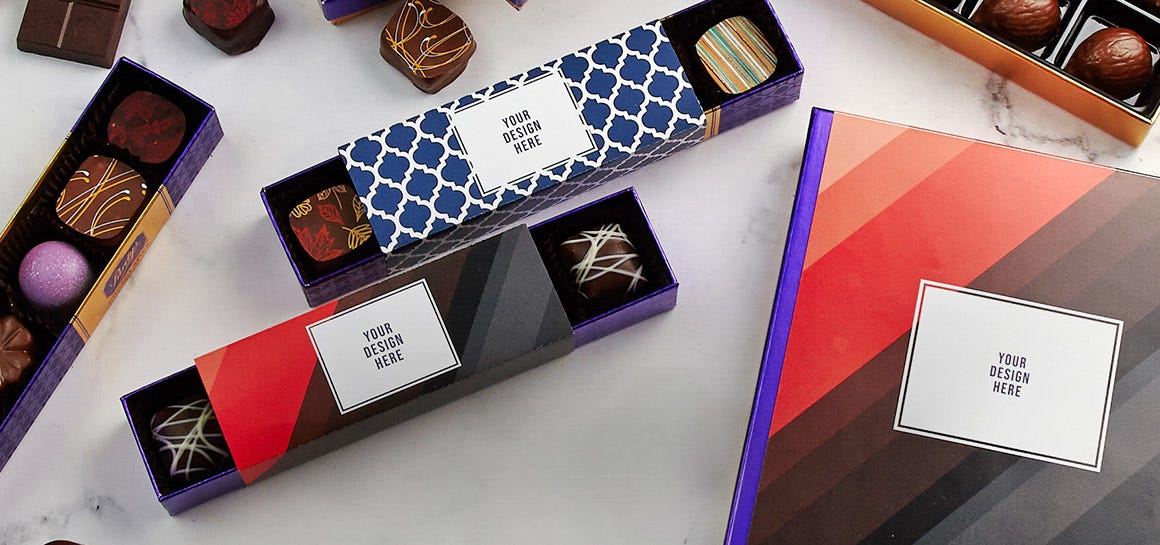 Make a lasting impression with custom gift boxes well suited to any occasion.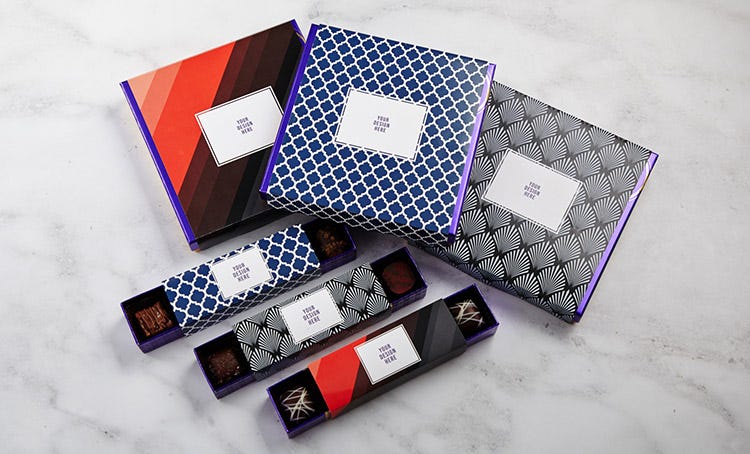 Custom Gift Box Sleeves
Thank clients and business partners with a custom branded chocolate box, featuring your company logo. Choose from several gift box sizes and artistic sleeve designs—or create your own entirely custom design that perfectly matches your brand.
Custom Logo Ribbon
Keep your company top-of-mind with clients when you gift them incredible chocolate assortments crowned with hand-tied ribbon printed with your company name or logo. Pick from a wide variety of chocolate assortments and ribbon colours to match your tastes and brand.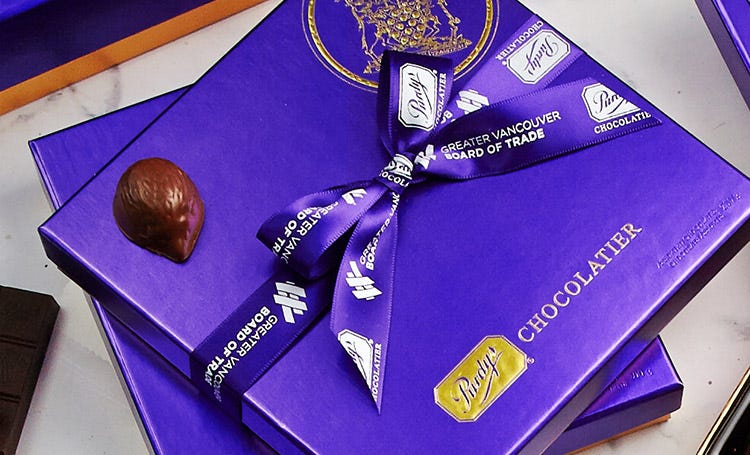 Multiple-Recipient Shipping
Shipping to multiple addresses in a single order? Choose 'Ship to multiple addresses' at checkout and complete it all in one go.
Or if you'd prefer, give us your list and we'll do it for you. Just click the button below to download the spreadsheet.
Please allow 3-5 business days for us to process your Estimate requests.
Choose from several gift boxes, tins or chocolate bar designs that you can customize with your logo - or create your own entirely custom design that perfectly matches your brand
Choose a chocolate assortment or browse purdys.com/chocolate-legend to select which chocolates you'd like included. Call us at 1.888.478.7397 ext 4 or email sales@purdys.com to finalize your order.
Let us know if you'd like to add a business card or personalized message to each delivery. We'll prepare your custom gifts and ship them to your office or directly to your business contacts within 3-4 weeks.
Custom Packaging Catalogue