Production and Warehouse Positions
In a production or warehouse role, you'll either be working at our Factory Kitchen, packline or warehouse to carefully craft, pack and distribute our chocolates.
We offer a number of full-time general help as well as specialized roles in production, packline and warehousing.
search job opportunities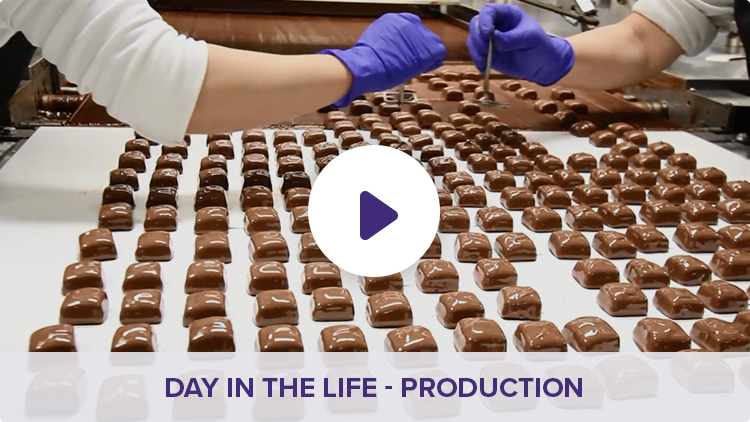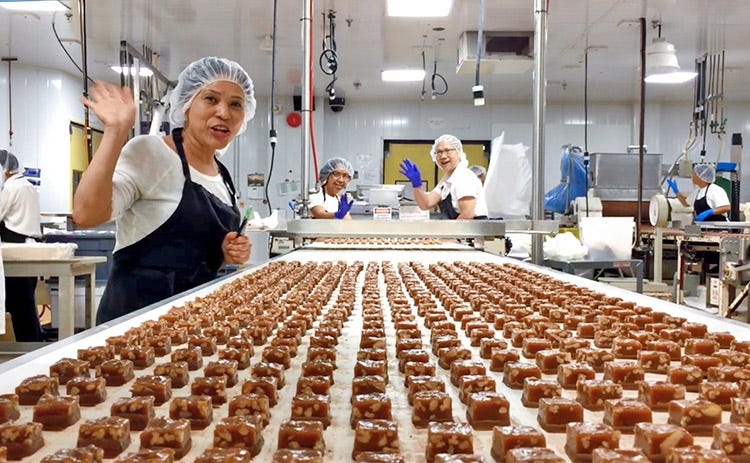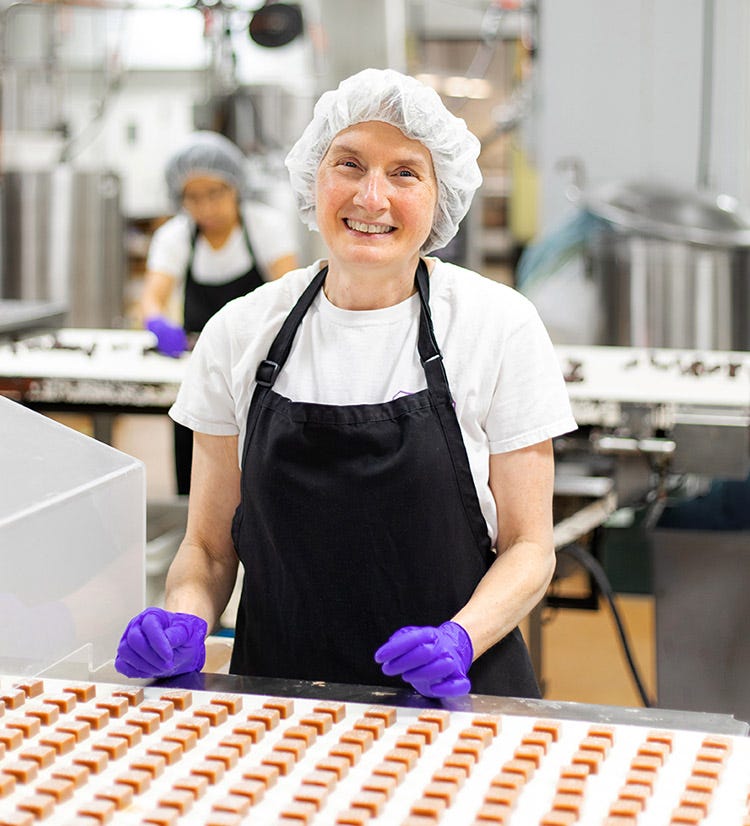 Production is a busy place! There's always a lot going on so you get to work in lots of different areas. There's a positive, family environment and people support each other.
Anne L.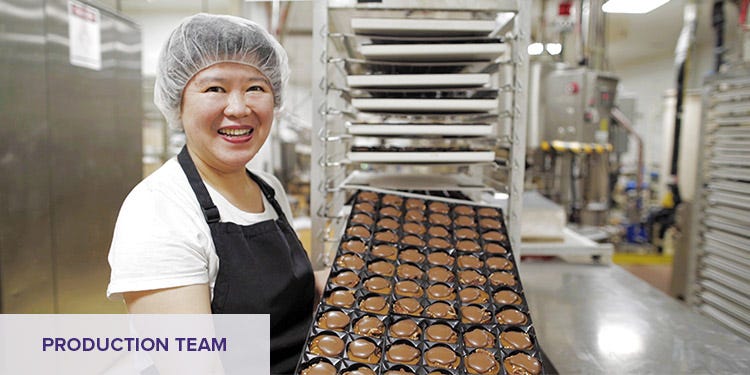 Purdys has good pay and benefits, and you get to work with lots of different people from other cultures. It's like a friendly family, you learn a lot about different chocolates and you always smell great when you get home. That's why I've worked here for over thirty years!
Hanh N.
Supervisors have a continuous improvement and safety mindset. They listen, acknowledge people and are kind but fair. That's what you can expect if you join the team. General Help does so much more than just make chocolate. You will be involved in continuous improvement, collaboration and supporting others—always with safety in mind.
Juliet H.
Job Perks
In addition to a competitive pay and benefits package, we also offer:
Supportive Team
Many employees tell us that their favourite thing about working at Purdys is the team. We have people who have been part of the Purdys "family" for more than 35 years!
Training & Development
We have a thorough orientation program and we'll pair you with experienced trainers to guide you through your first months. After that, we offer ongoing development opportunities.
Product Discount
Arguably our "tastiest" perk, our employees enjoy a generous 30% employee discount on all of our chocolate products. This means that you can stock up on your favourites and also try new things.
Purdys Chocolatier is committed to offering reasonable accommodations to job applicants with disabilities. If you need assistance or an accommodation due to a disability, please contact us via email at resumes@purdys.com
Our Application Process
How to Apply
Search job opportunities based on the role that interests you. Please submit your resume online. We also attend a number of job fairs across the Lower Mainland and accept in-person applications there.
Interview Process
If you're selected for the next stage, a People & Culture Advisor will contact you to arrange an interview at our production or packline/warehouse locations. You'll get an overview of the work you'll be doing and have the chance to meet a production supervisor and undergo some skills testing.
Final Steps
If you're our chosen candidate, we'll provide you with a formal offer of employment outlining pay and benefits. Once you've signed and returned your offer, you're officially a part of the team!