Our Impact:
Purple Partnerships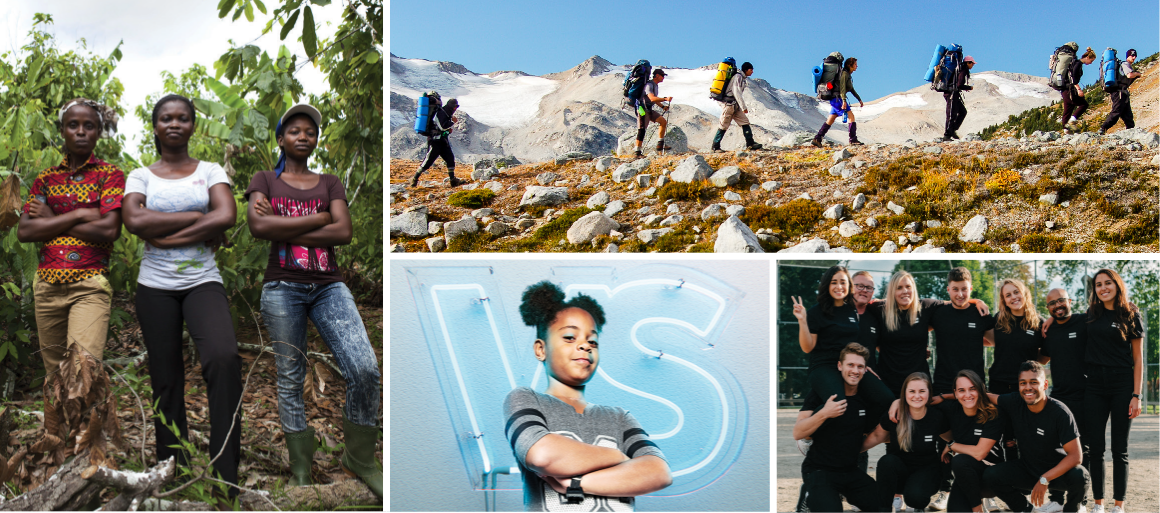 Our Commitment
Our Pillars and Purple Partners
Our Journey
Apply to be a Purple Partner
Our Commitment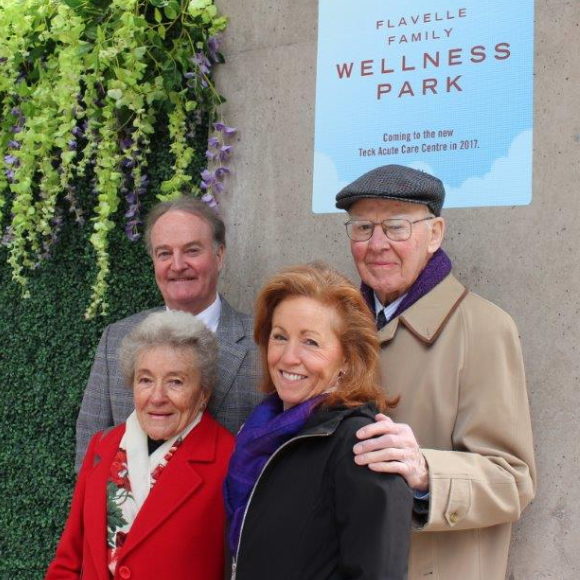 Purdys Chocolatier has always been about connecting people with chocolate.
The Flavelle Family remains passionate about giving back to the community who has always shown us incredible love and support. To this day, Purdys continues to be involved and invested in numerous philanthropic projects—both at home in Canada and in our rural cocoa-growing communities.
Our chocolates now create more opportunities for us to support communities.
After so many years of creating joyful moments and memories with our confections, we've realized we've also created a platform for communities to be seen, heard and supported. A platform that can bring more people together and create even more joy to people who need it.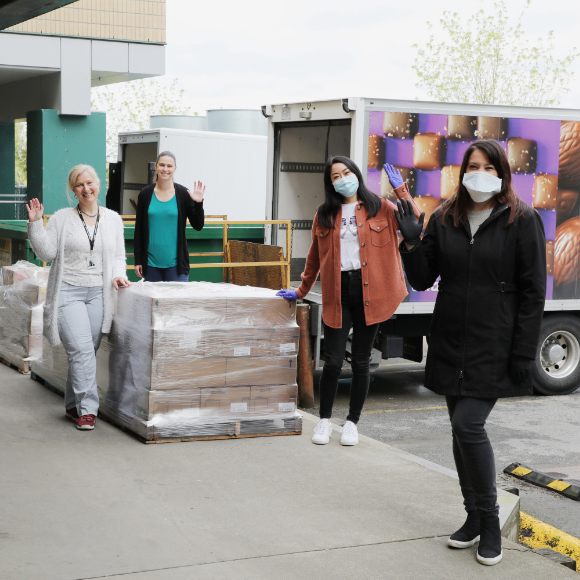 At Purdys, we're dedicated to making ourselves better every single day.
Which is why we began Purple Partnerships, a Purdys initiative where we partner with amazing organizations to support their missions, strengthen their voice, and inspire ourselves and our communities to stand for the same values.
Our Pillars and Purple Partners
2SLGBTQ+ Community
Their Mission:
To combat 2SLGBTQ+ discrimination, racism and bullying in schools, summer camps, and workplaces.
Black, Indigenous and People of Colour (BIPOC) Communities
Women, and Youth Facing Vulnerabilities
Their Mission:
To empower vulnerable youth with the skills and resilience they need to graduate high school, build healthy relationships, navigate the challenges of young adulthood, and achieve success - however they define it. They do this by engaging youth in intensive and continuous clinical counselling, regular outdoor adventures, and supporting youth in a safe and caring community.
Children's Hospital Foundations Across Canada
Their Mission:
To help local children's hospitals across Canada provide the best care to patients and support for their families.
Purdys' Dear Santa Christmas Campaign has been donating partial sales proceeds since 2019.
Women's Health Causes
Are you our next Purple Partner?
Sustainable Cocoa
Their Mission:
To protect nature and children, and improve the livelihoods of cocoa farmers and their communities through the promotion of sustainable, entrepreneurial farming, improved productivity, and community development.

Purdys is proud to be a corporate partner of Canadian Red Cross.
Their work helps people and communities in Canada and around the world in times of need, and supports them in strengthening their resilience.
Apply to Be Our Next Purple Partner
Purple Partnerships prioritizes Canadian registered organizations who support the Black, Indigenous, and People of Colour communities, Women, and Youth Facing Vulnerabilities, and Women's Health Causes.
If your organization would like to apply to become our next Purple Partner, we'd love to hear from you! Please submit an application below.
Our commitment to the world,our communities, and our team is a roadmap without a destination.
We will always seek to learn about each other, improve ourselves and support amazing organizations along the way. Our pillars and our partnerships will guide us to continue to be better and kinder, and we hope you'll join us every step of the way.
Join us. Together, we're crafting kindness.